Holy Cross Catholic Church serving the campuses of Holy Cross, St. Clement, St. Hedwig and St. Anthony of Padua Chapel of Northeast Minneapolis
SeptemberFest is our largest community event of the year. This three day festival attracts all ages with live music, lots of food options, a variety of booths and refreshments. Friday night features our famous fish fry and edgy new music. Saturday is a NE reunion with local bands who turn the evening into a rock'n'roll party. Sunday is a favorite for families. The street and tents are filled with fun games and exciting prizes! We want all to enjoy and have fun!
Septemberfest is an event that brings together our community through faith, friendship, food and fun. It has become a beloved tradition that extends far beyond our parishioners to bring many back into the area for what has come to be called a sort of 'Northeast Reunion'. The festival also draws the interest of locals who live in the neighborhood. Because of the generosity of our parishioners, neighbors and local businesses, we are able to raise funds to help offset our operating expenses and provide for various outreach programs.
Septemberfest 2019 Thank Yous
"What a fantastic event September Fest was this year! I would like to personally thank all of the Booth Leaders that did an excellent job of organizing their specific areas not only on "game days" but also well in advance of this event. Thank you to the volunteers that are always there to help until the job is done. Certainly too many to mention but please know that you are appreciated. I would also like to acknowledge and thank the office staff that worked diligently to take care of many of the business aspects that can sometimes be overlooked. Thank you to everyone one that supported us on one, two or all three days. We hope that we made you feel welcome. Last but not least thank you to all of our sponsors. Your generosity has been truly amazing."
- Jerry Weller – SeptemberFest 2019 Co-Chair
"Thank you to all those who came together to plan, organize, contribute and volunteer at SeptemberFest 2019! It was a wonderful weekend filled with fun and fellowship. We would like to recognize numerous individuals for their hard work and donations however the list would fill the entire bulletin. A special THANKS to this year's SeptemberFest Planning Committee: Michelle & Doug Leba, Kathy & Greg Mezzenga, Mary-Clare Bates, Steve Scott, Gabby Basara, Tom Siwek and Janice Frakie. Lastly, the weekend could not have happened without the countless hours of work done by the Tuesday Toilers. Thanks again! A recap meeting will be held in about a month. Watch the bulletin for details."
- Kathleen Gorzycki – SeptemberFest 2019 Co-Chair
2019 Event Sponsors
Thank you for your Support and Generosity!
Gold Level
Doug and Michelle Leba
Pat Siwek-Murzyn
Tom & Jan Siwek
Billman-Hunt Funeral Chapel
BLVD Autoworks
Discount 70
Culver's of St. Anthony
NE Bank
Event Sales
Goodin Company
Total Wine-Roseville
Tracy Printing Inc
Willman Trucking

i-Pierogi
Murlowski Properties
Polish School
Robert Good Accounting CPA
Sarna's Classic Grill
Senko Family
Sports Fever
The Family of Rose Namie
Wolyniec Family
1029 Bar
50's Grill
Abdallah Candy and Gifts
Advance Companies
AmeriPride
Bark and the Bite
Barna, Guzy, & Steffen, Ltd.
Bona Bros Automotive
Culvers of St. Anthony
Dinsmore Cleaners
Doroschak Dental
Ed Fields and Sons
Elsie's Restaurant
Emily's Lebanese Deli
Erte Restaurant
Gasthof zur Gemutlichkeit
Grand Casino Mille Lacs/Hinkley
Hackenmueller Meats
Highlight Printing
Jaros River Gardens
Jimmy's
Jimmy John's
Knight Cap
Krumarczuk
LaCasita's
Leaflet Missal
Longfellow Grill
Maeve's
Midwest Northern Nut Co.
NE Yacht Club
Pet Central
Pletscher's Greenhouse
Pump Street of Italy
Ready Meats
Shaw's
St. John Paul II Catholic School
St. Patrick's Guild
St. Paul Saints
Subway Salad and Sandwich
Tom & Jan Siwek
Surdyk's
White Castle


Congratulations to our Septfest Winners!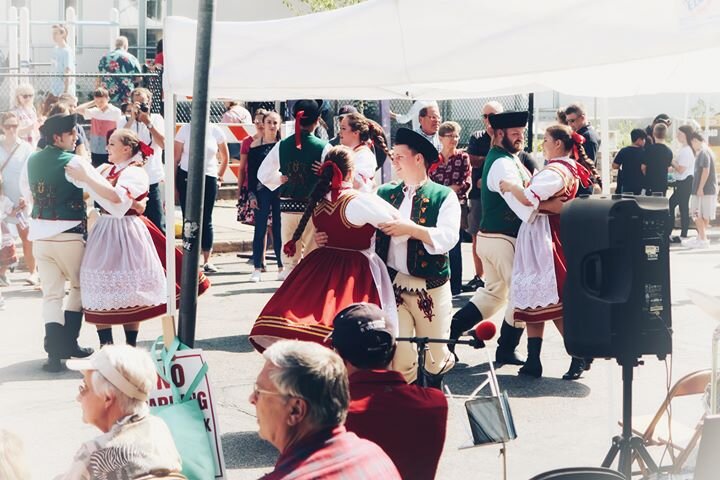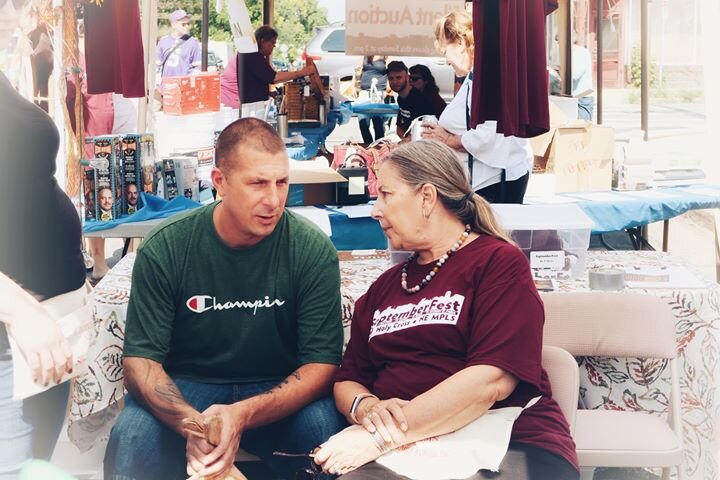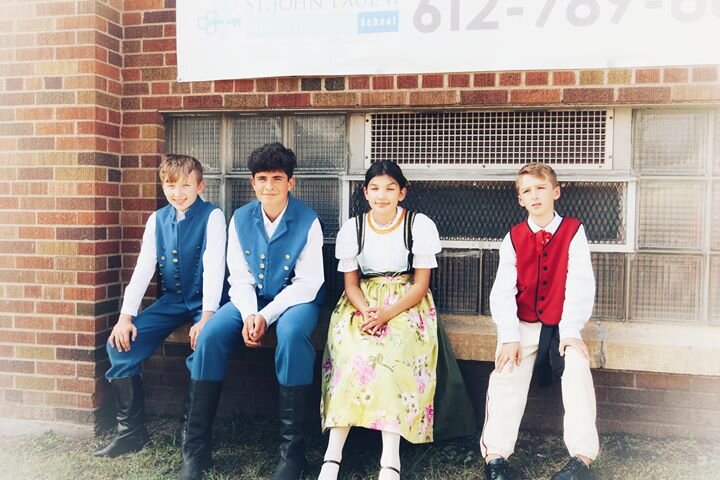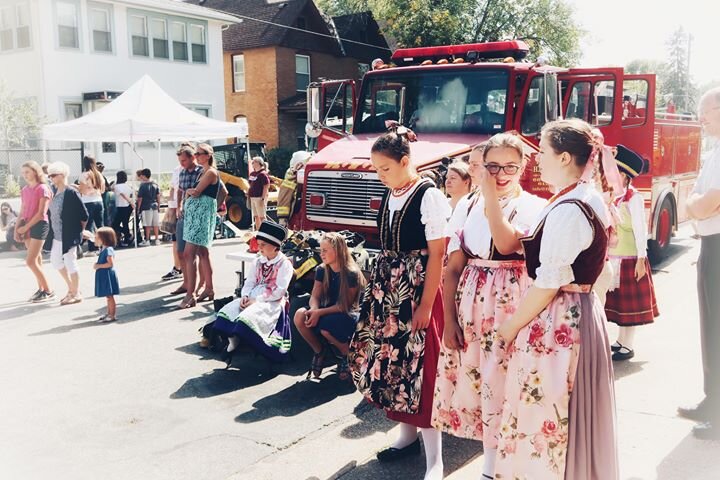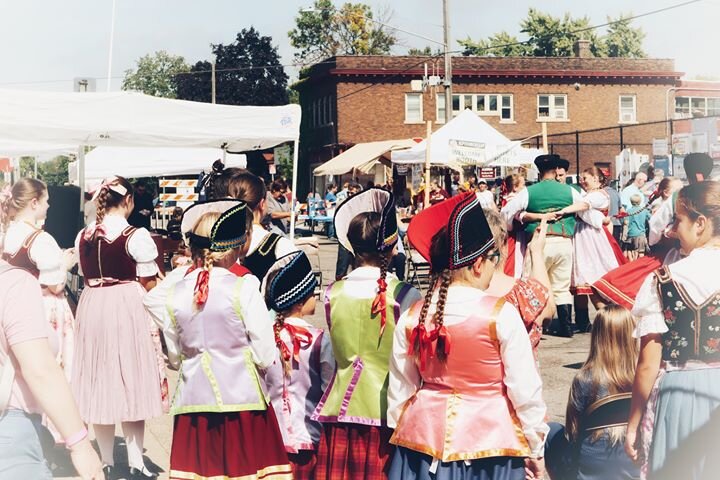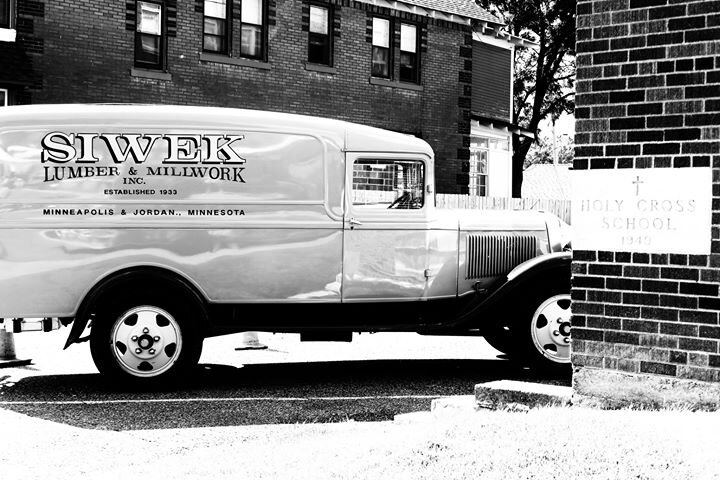 Sponsors for next year
How You Can Benefit
SeptemberFest attracts over 2,000 people throughout the three day event. We would like to invite you to not only share in the festivities but also offer you an avenue to promote your business. There are numerous advertising opportunities at this event and throughout the year. By becoming a SeptemberFest Sponsor, you will receive ample exposure in a variety of marketing and publicity venues.
See our Sponsor Letter for more information.
Donors for next year
We hope you might be able to help us by considering a donation of a prize, gift certificate or other in-kind donation. The generosity of this community astounds us daily. Thank you in advance for your consideration. We look forward to strengthening relationships with businesses and organizations throughout the broader Northeast community.
See our Donor Letter for more information.